SKYLINE: BARK 1>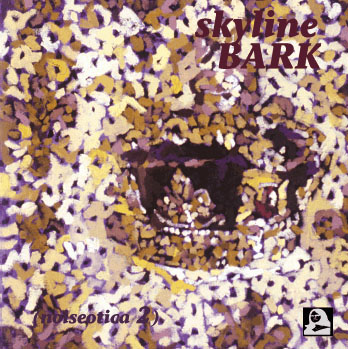 BARK (NOISEOTICA 2) , the second CD release by the US-based group SKYLINE picks up where their 1999 debut left off...pushing the boundaries between improvisational exploration and grooveness. Is it techelectro-whatever?? Or is it free improv?? We call it Noiseotica, a term as meaningless as anything else. Just ask the "famous" NYC DJ who pulled the plug on their debut performance last summer...trouble in dance hall land!!
All the essential elements of the first album's mix are here, crafted with increased intensity: SkyKing's swaggering sonic guitar assault, JB's appropriated sound/groove foundations, DJZ's exploratory turntable surgery and VO's lo end pulsations. All executed in nine epic jams.
So if your looking for improvised music with a different sonic palette ...or groove based mind altering chaos...you're in the right place. Otherwise CHECK YOUR DOGMA AT THE DOOR!!
Download/ Listen to CLOCKCOVERAGE Now!!