DAMIAN CATERA
SCHLOSS TEGAL
To Perform at VII Prague Industrial Festival
+Rostock (GER) & Wroclav (POL)
December 14+ 2001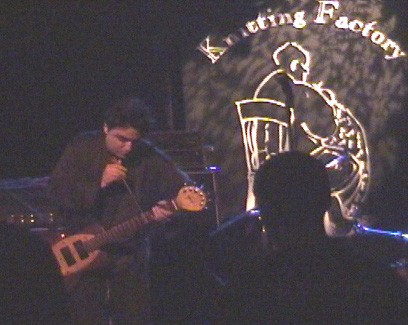 NYC 8/11/01
Damian Catera will perform at the VII Prague Industrial Festival on December 15th. This two night festival, which starts on Friday December 14, will also feature performances by Schloss Tegal (USA), Skrol (CZ) Einleitungszeit (SK), Job Karma (PL) and many others. The festival will also feature some of Catera's video work, plus videos from vj aXcolt Corp (BE) and Arek Baginski (PL).

US based Schloss Tegal has been active on the power electronics scene for over a decade. Tegal toured the US in June 2001 with the Skrol and Einleitungszeit.

ADDITIONAL DATES (w/ Schloss Tegal):
WED. 12/19/01-Club #5 Nutek-WROCLAW, POLAND
THURS. 12/20/01-Stubnitz ROSTOCK, GERMANY

For More Info and the complete lineup for the festival go to the Ars Morta Universum website.