ACCLIMATE/ CATERA
AT THE KNITTING FACTORY
THURSDAY JANUARY 4, 2001 10PM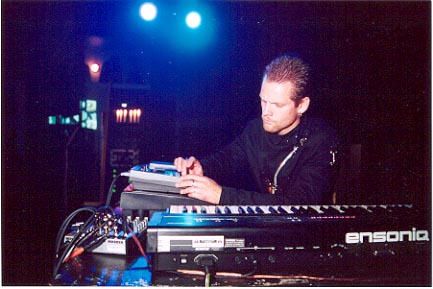 Artemis K of ACCLIMATE kickn' it down under--New Zealand...August 2000
The HARSH HOUSE presents another evening of live sound manipulation featuring performances by the power electronics duo ACCLIMATE and guitarist Damian Catera. The show will take place downstairs in the Knitactive Soundstage.
Catera, will start off the night with a new work of algorithmically processed sounds reflecting his computer- based "machine improvisation" approach. Catera's most recent achievement was a performance this past March at the LNME sponsored festival in Havana, Cuba.
Detroit based ACCLIMATE will present their latest live electronic work. The duo, consisting of Artemis K, and the legendary PBK return for their second KF performance. Catch their new CD "Potato Cog" on the Xerxes label.